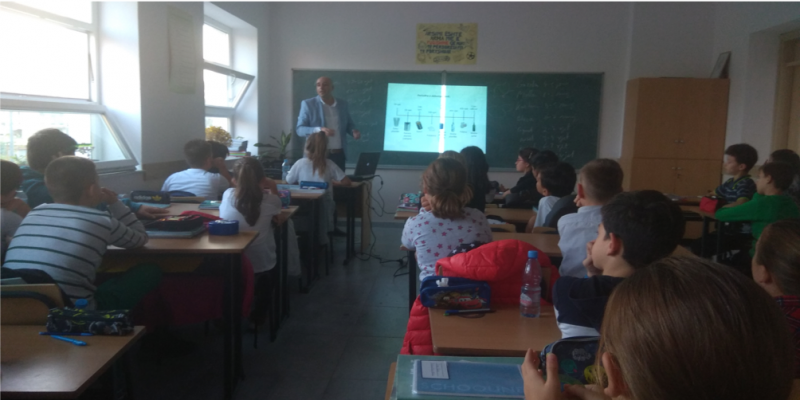 WELCOME – Third Cycle of lessons in Albanian schools
Overview
During the month of October 2019, the Third Cycle of Lessons, previewed in the activities of the WELCOME project, was carried out. The activity was conducted by the staff of Faculty of Geology and Mining in collaboration with teachers of the involved schools. 
The class lesson was focused in the description of the ML in general, the sources and their distribution in the Albanian coastal areas. 
Two High schools and two "9 year schools", in Tirana were involved as follows: 1) High school "Besnik Sykja"; 2) High school "Aleks Buda; 3) Elementary (9-year school) "Mihal Grameno" and 4) Elementary school "1 Maji".
Also, field laboratories have been organized with the students of Faculty of Geology and Mining participating in the Fourth and Fifth beach cleanup operation and ML classification. 
The students were instructed how to collect, separate and classify the ML in accordance with the methodology adopted by the Welcome Project.