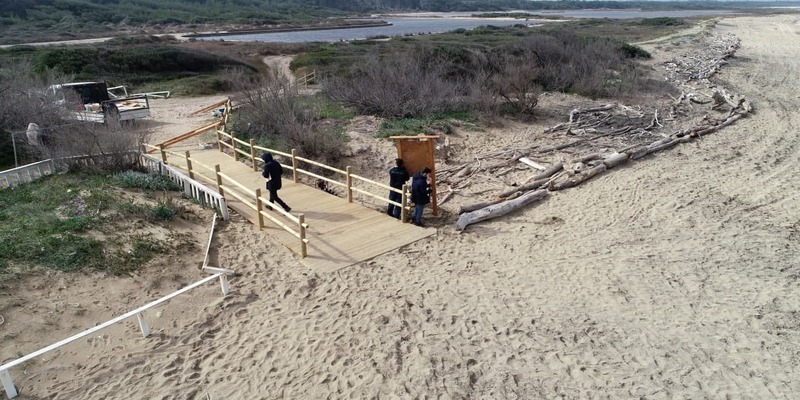 "Lu rusciu te lu mare" is now reality.
Overview
The Italian experimental project has been concluded. Just last week, Municipality of Lecce concluded its anti-erosion coastal system.
The project is entitled "Lu rusciu te lu mare" (The sound of the sea), using the dialect of Salento. It takes full advantage of all beached vegetable biomass. It is inspired by the movement of the waves breaking on the beach. The entire arrangement of all the planned wooden flat palisades evokes an abstract interpretation of that movement.
"Lu rusciu te lu mare" is the winning project of the competition within WELCOME program and includes art-driven reuse of wooden marine litter placed on a specific stretch of coastline, in San Cataldo, marina of Lecce. Its objective is to develop a method based on a reuse of beached wood to create anti-erosion structures of coastal dune systems, through a sustainable approach, based on a circular economy.
The project involves the creation of structures that will serve to:
· avoid the trampling of the dunes, by creating obligatory paths for users
· carry out a containment and protective action on the parts of existing dunes
· help the growth of vegetation and accumulation of sand thanks to the windbreak action of the proposed structures.
The techniques used in this project are those typical of Naturalistic Engineering thanks to which, over the years, it has been shown that it is possible to act to protect and restore the dune system, or to rebuild it where it has been destroyed.