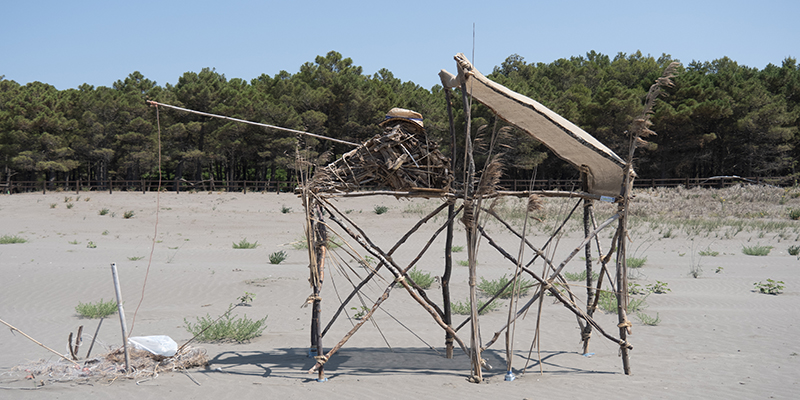 Successful activities on protection and revitalization of sand dunes in Montenegro
Overview
The promotion of the activities on protection and revitalization of sand dunes, organized by Public enterprise for coastal zone management of Montenegro – PP5 within the Interreg IPA CBC Italy-Albania-Montenegro project 'WELCOME', was successfully implemented. 
The promotion was held on Friday, 26 June 2020, on the location Evropa beach, Velika plaža in Ulcinj – Montenegro. 
Activities on protection and revitalization of sand dunes at the selected location on the beach Velika plaža in Ulcinj, which were carried out in the last 6 months in Montenegro within the INTERREG IPA CBC project "WELCOME", included:
analysis of the existing condition through geodetic survey, inventory and endangered condition of sand dune vegetation on the beach Velika plaža 

site selection for dune rehabilitation

works on restoration of sand sediment, formation of dunes, as well as installation of protective structures that contribute to the natural formation of dune

rehabilitation and biological restoration of sand dunes through the restoration of the specific flora that naturally inhabits this area

placement of protective structures for conservation of sand dunes on the beach Velika plaža in Ulcinj (wooden fences and pasarella) whose design was selected through artistic competition 

production and installation of artistic installations made of natural and processed wood collected during beach cleaning actions, which were selected through a public invitation for non-governmental organizations, and  equipping the area with benches, waste bins and information-educational boards.
Artistic installations together with wooden fences, pasarella and other equipment contribute to the protection of endangered parts of sand dunes through raising public awareness about marine litter, reuse of marine litter and the importance of dunes, which is one of the goals of the project "WELCOME".